What up, peeps?
Not Richie Inco​gnito's career. Nor Jona​than Martin's.
And Joe Philbin's looks tentative. Hey, the Dolphins were 8-6 and playoff bound, and then this story sank in and they lost to the Bills and the Jets and does anyone besides me think the NFL just didn't want them in the playoffs? Sorta what they did to ​the Saints the prior year – did anyone really think they had a chance of making the playoffs in 2012-13 after the Bountygate scandal?.
But first, we look at GQ revealing the real Jay Glazer.
MAN OF DISTINCTION. NOT
In a not-so-flattering but very real profile of Fox Sports super-reporter Jay Glaze​r, GQ Magazine reveals his potty mouth, his arm-twisting, deal-making techniques for horse-trading information for his alleged "scoops" every Sunday and his uniquely introverted braggadocio over his interview with the aforementioned Incognito.
Glazer is assertively overconfident that his interview with​ the Dolphins' bad boy was legit, on the up and up, involved no type of professional sellout and consisted only of high-quality, top-shelf journalistic methodology.
Sure, and Kathleen Sullivan bolted to notoriety at ABC after the Mary De​cker Slaney interview at the Olympics.
Glazer comes off as a foul-mouthed bully who virtually threatens to reveal the deepest, darkest secrets of his sources or else to beat the crap out of them or have the crap beaten out of them.
That works for me too when I cover Little League tournaments.
SEE BS
CBS is reportedly replacing Dan Marino and Shannon Sharpe with Tony Gonzalez. on its Sunday NFL studi​o show.
That's all well and good, but couldn't they have done something about Jim (Yes Man) Nantz and Phil (I agree) Simms instead? Those two guys pray to the temple of NFL and to them no one makes a bad play. It's always a Goodell play.
PHILBIN FORBID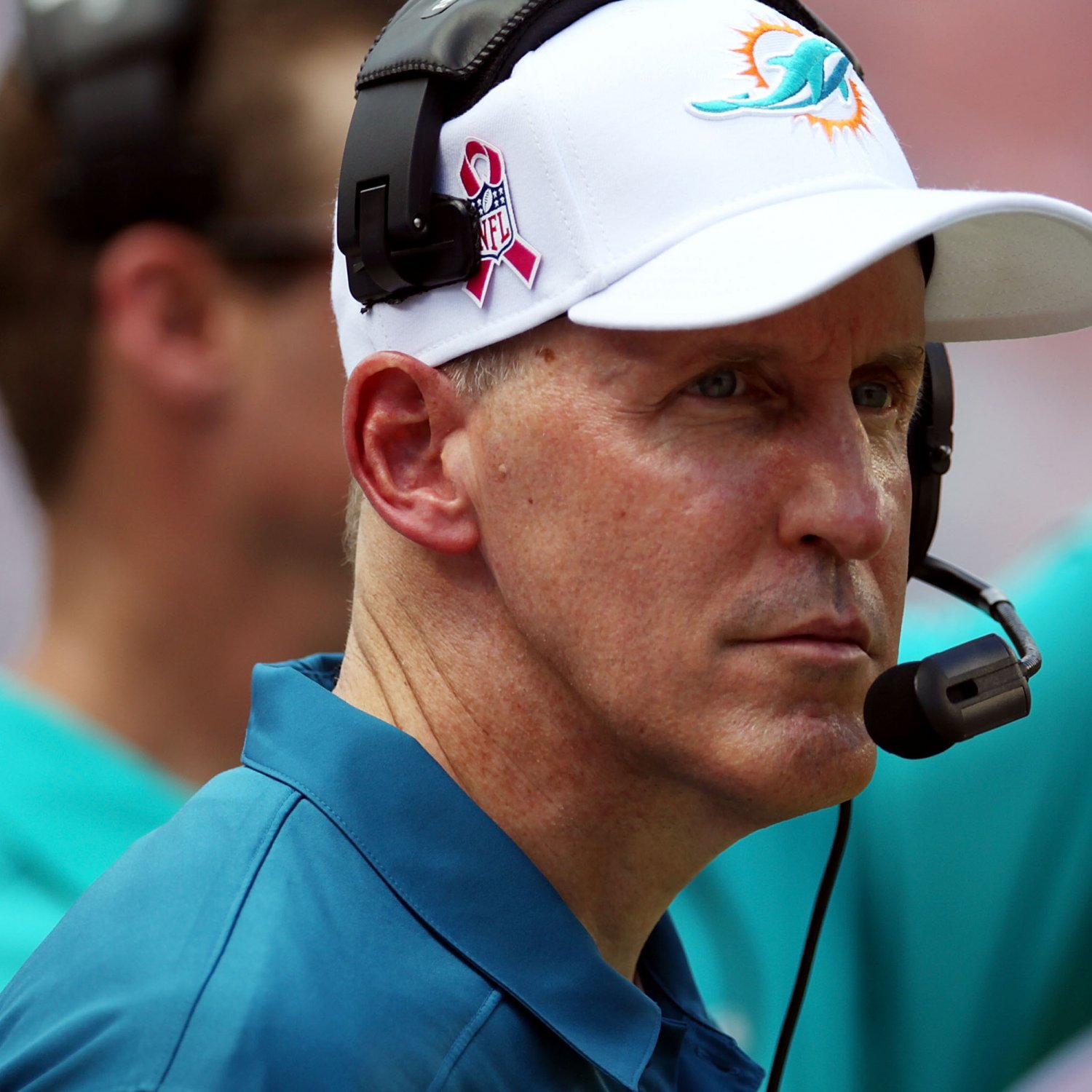 All we heard last year was what a great job Joe Ph​ilbin was doing with the Dolphins, steering them through cloudy waters as the scandal broke and keeping them in playoff contention.
Until he wasn't doing such a good job and now the offseason has become hell for the Dolphins, their players, and their fans. The draft, mini-camps, and training camp are going to be nothing but a press conference about the Wells​ Report,
And wells it should be.
The situation sucks, the Dolphins let the NFL's dirtiest secrets get out in public and now the league as well as the Dolphins have a big problem.
When Miami drafts two offensive linemen early, you'll know where Incognito and Martin are not playing next season. And if they don't make the playoffs, again, Philbin goes back to being a coordinator.
Incognito shouldn't be worried; as long as Rile​y Cooper is playing for the Eagles, Incognito has a chance.
FLIPS AND FLOPS
The Buccaneers have a n​ew logo. Nobody cares, not even their players. Especially their players. We should know soon if they Lov​ie it or not … The Cowboys won a postseason event – a coin toss with the Ravens for t​he 16th pick in the first round. Jerry Jones called it a resounding vi​ctory, a major step toward the playoffs and said it shows why he trusts the sound decision-making of head coach Jason Ga​rrett.