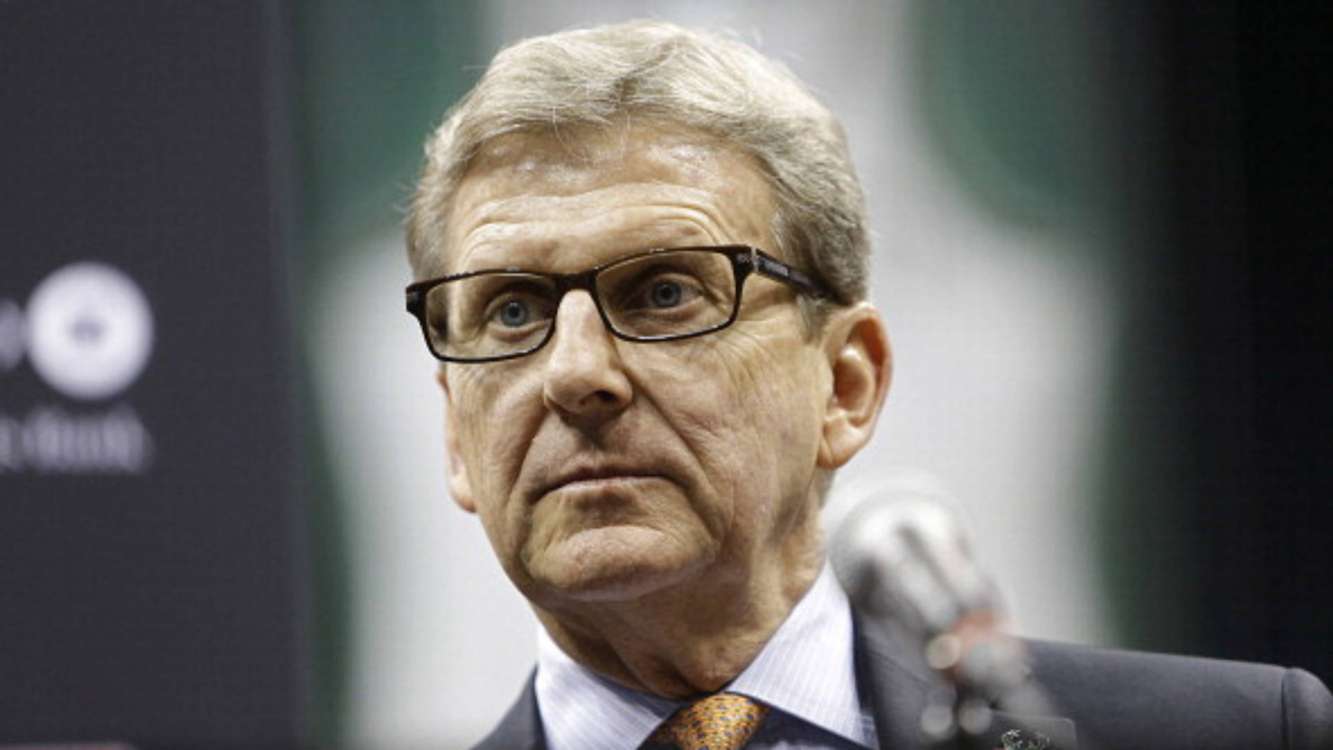 ​
As recently as this summer, it looked like the Milwaukee Bucks were in a worse situation than any other NBA franchise. Two years previously, in 2012–13, they entered the playoffs—as the eighth seed in the East, with an uninspiring 38–44 record. Last year, they managed a league-worst 15–67 record. Yes, worse than even the vigorously rebuilding Philadelphia 76ers. And then, over the summer, they unceremoniously ousted their head coach, Larry Drew, to install the flashier name Jason Kidd at the end of the bench; and only because, it seemed, that Kidd was a friend of the new owners.
While the Bucks' 11–12 record thus far might feel totally inspiring, keep in mind that the Bucks are on pace to improve upon last season's record by an astonishing 26 wins, a truly dramatic turnaround. This record is also good enough for the sixth seed in the East, were the postseason to start today. Even better: they are only positioned to get better in the future, with their best two players are not yet of legal drinking age.
As Bucks ownership transferred from Wisconsin Senator Herb Kohl over to Marc Lasry and Wesley Edens over the spring, it wouldn't have been crazy to think that longtime Bucks general manager John Hammond would get fired. In his six full season as the Bucks' GM, Hammond has only presided over one winning season, with last year's 15-win campaign stinking up the résumé. Perhaps Lasry and Edens were tempted to bring in their "own" GM, to start their regime fresh, but keeping Hammond in control has turned out to be a seriously sage move.
As I look at the moves that Hammond made before and after Kohl, I actually wonder if Kohl micromanaged him as he attempted to construct the team. Some NBA owners would much rather protect the .500-or-so status quo instead of going on a more ambitious rebuilding project, like the one that took place in Oklahoma City or the one taking place now in Orlando; I wonder if Kohl was this type of owner. The Bucks did not have a promising core in place in the summer of 2013 after their 38-win season, but they still invested big on free agents like O.J. Mayo (three years, $24 million) and Zaza Pachulia (three years, $15.6 million). While both players are definitely making positive contributions off the bench, both contracts are probably still over-pays, and Mayo especially did not perform up to his pay grade last season.
Perhaps the Lasry/Edens ownership group finally allowed Hammond to patrol 2014's free agency season the way he wanted to: by sitting on the sidelines. Milwaukee's only ventures into free agency this summer were signing Kendall Marshall for one year $915,243 (the minimum for a player with two years of service) and signing Jerryd Bayless for two years, $6 million. These are sensible, low-risk moves that filled a legitimate need at backup point guard. Between their three second-round picks in last June's draft, plus their already existing commitments to players, the Bucks would not have been well-served to spend big in free agency, so it's a good thing that they didn't. The Bucks have a smaller payroll than every NBA team but the minimum-contract Sixers, and they'll need all the cap space they can get if they want to retain restricted free agents Brandon Knight and Khris Middleton over the summer.
There are still some very puzzling moves on Hammond's résumé. At the February trade deadline in 2013, the Bucks sent budding star Tobias Harris to the Orlando Magic in exchange for half-seasons of Gustavo Ayon, Ish Smith, and J.J. Redick—a move that hurt future Bucks teams as they geared up for their meager playoff push. But still, Hammond has made some savvy, forward-thinking moves—even while working under Kohl—that have helped make the Bucks' situation an enviable one:
1. Drafting Giannis Antetokounmpo
If Hammond has a strength, it's definitely finding long, young talents from far-flung places. While Harris and Larry Sanders were both brilliant picks, selecting Antetokounmpo is an all-time great pick, lifting a potential superstar from the middle of the first round. While we've all come to know and love Antetokounmpo during his short time in the league, there was not nearly so much buzz around him the moment he was selected:
If even the incredibly optimistic Fran Frischilla doubts a player's ability to play with strength in the NBA game, there's reason to believe he's right. But Antetokounmpo has shattered all of our expectations from day one, instantly becoming a regular rotation player and improving dramatically from last season to this one.
Antetokounmpo only turned 20 last week. He possesses one of the highest trade values of any player in the league.
2. Extending Larry Sanders at the Right Time
In 2013–14, the $3 million that Sanders earned in the final year of his four-year rookie deal might as well have been flushed down the toilet from Hammond's perspective. Sanders played 23 uncharacteristically subpar games in between a thumb injury, eye injury, and some pretty unsavory off-court issues. Seeing as the Bucks had just extended Sanders for four years, $44 million in August of 2013 (that contract starting at the beginning of this season), it looked like a lot more of their money would be going down the toilet as well.
Not so fast. Sanders is back to his elite performance as a shot blocker and paint protector. There is still a ton for him to learn, especially offensively, but this is a dude with fewer career minutes than young guns like Avery Bradley, Norris Cole, or Enes Kaner. Plus, Sanders is the same age as guys like Miles Plumlee, Chandler Parsons, and Mike Scott—players who are still thought to be developing.
If Hammond had waited until Sanders became a restricted free agent last summer, it's very possible that another team would have submitted a high offer sheet that the Bucks would have been unable to match. With lucrative new TV contracts expected to significantly lift the salary cap before the 2016–17 season, young players have been receiving monster deals. Alec Burks of the Utah Jazz received a four-year, $41 million deal; Kemba Walker of the Charlotte Hornets got four years, $48 million; Kenneth Faried of the Denver Nuggets got four years, $50 million; and Ricky Rubio of the Minnesota Timberwolves got four years, $55 million. While these are all very talented players, none of them are capable of anchoring a defense like Sanders can.
3. Fleecing the Detroit Pistons: The Brandon Jennings Trade
In July of 2013, Hammond engineered one of the most one-sided trades in recent memory. In exchange for Brandon Jennings (three-year, $24 million deal), the Bucks received Brandon Knight, Khris Middleton, and Viacheslav Kravstov (who has since washed out of the league). Jennings is in the middle of his second straight year shooting under 40 percent from the field for the uninspiring Pistons, while Knight has emerged as a capable starting point guard and floor leader, and Middleton as a gunner with uncanny accuracy.
The Pistons probably should have asked themselves why Milwaukee was unwilling to stick with Jennings on such a comparatively small deal. Their loss was Milwaukee's gain, who has the inside edge on retaining both Knight and Middleton as they head into restricted free agency this summer.
***
What's more, I've gotten this whole way without mentioning the reason to perhaps be most excited for Milwaukee's future: Jabari Parker. Right now Parker is averaging more points per 36 minutes (14.9) than Kevin Garnett (13.1), Dwight Howard (13.2), and Chris Bosh (12.3) averaged in their age-19 seasons. The future is bright in Milwaukee indeed.