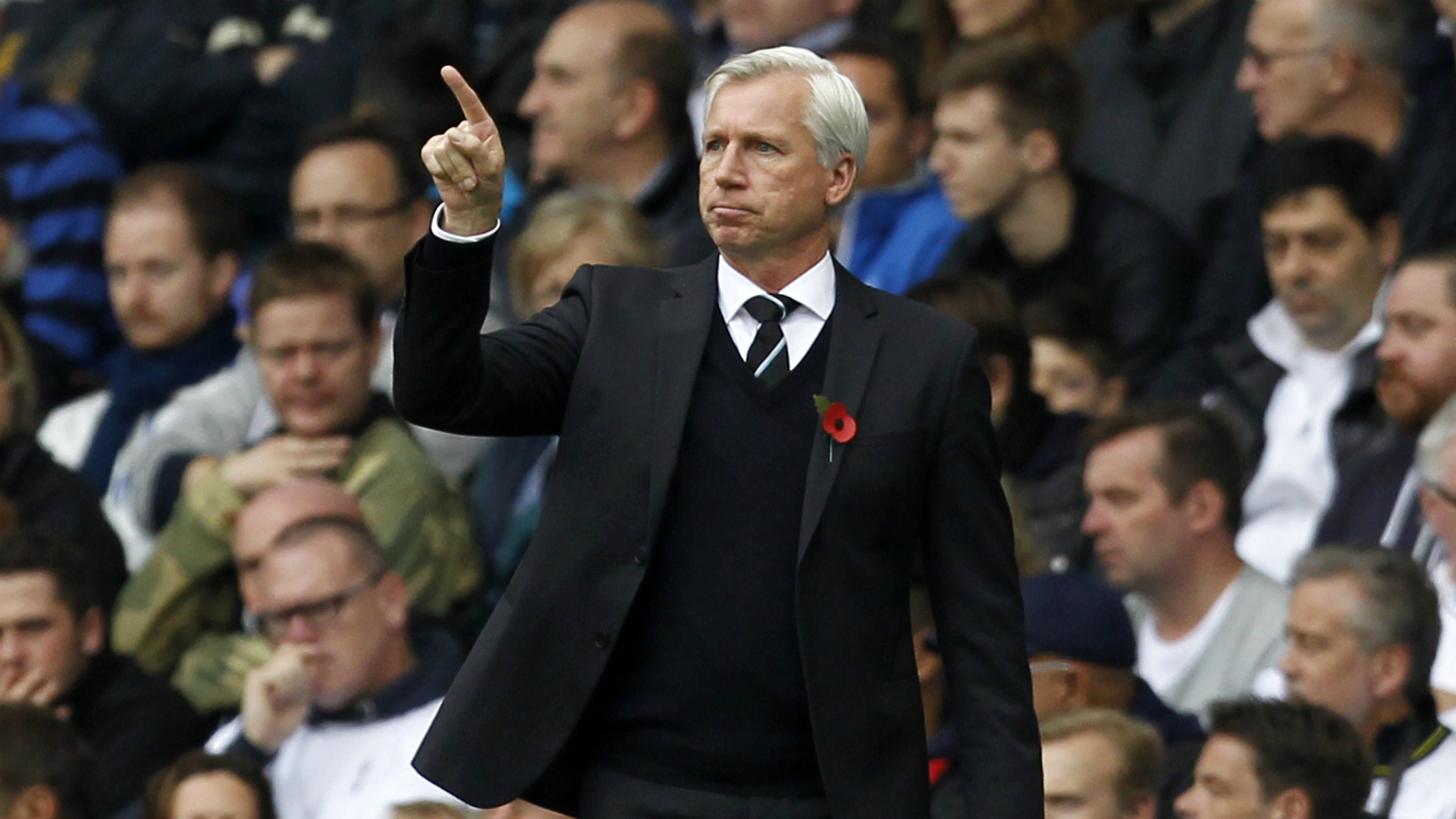 For all I know, Alan Pardew has just bought immunity for the rest of the season. Elsewhere, despite the struggles of Brendan Rodgers' Liverpool side, other clubs have plenty more to worry about. Meanwhile, the Hammers and Saints continue to win, and it does not matter how.
Just when you think the Premier League is about to sort itself out, it gets a little stranger. A couple of matches over the weekend displayed that perfectly.
Who Saw This Start Coming?
Now, this question could be used to describe Southampton, but we are going to go a different route and apply it to West Ham—the side that defeated last year's champions, Manchester City, 2–1 over the weekend. Sure it was at home, and City often struggles away from the Etihad, but that matters very little in this case.
Over the past couple of seasons, particularly in Champions League play, City seems to go through spurts of complacency. During such periods of play, there appears to be hardly any drive, until it is too late. Such was the case Saturday, as they were only able to score after going down by two goals.
On the other hand, supporters and pundits may point to a lack of luck. The Citizens hit the woodwork a number of times throughout the match, but at the end of the day the Hammers made their chances count. That is what matters, and that is why right now, the Hammers find themselves in fourth place through nine fixtures. Are they playing well above themselves? Time will tell.
Liverpool Remains in Neutral
For Liverpool, again, it was not pretty. This time, they did not have the woeful defending of Queens Park Rangers to bail them out, and were held to a goalless draw by Hull City. As for the number of chances, several came late on in the match. Several dangerous balls were played into the box, but Hull held strong and claimed a much-deserved point in the end.
Over the final 15 minutes of the match or so, several penalty cries began to come out. The majority—if not all of them—came from the home side and it felt like desperation more than anything. The narrative is to blame Mario Balotelli, and plenty of people have enjoyed ripping the new striker apart since the very second he signed with his new side.
The fact is, however, Balotelli is truthfully the least of Liverpool's worries at the moment. Rodgers was livid about his halftime jersey switch against Real Madrid midweek, but who cares? That is not an issue. It might only be an issue because the player involved is Balotelli. Critics of Liverpool's play need to cease pointing fingers at the new man and start looking at the whole picture.
A team with their quality should defeat a side like Hull more often than not, and that is the problem. They lack positive consistency at the moment, but still find themselves right in the thick of things with 14 points—separated from second place by just five points.
No 8–0, But it Will Do
Ronald Koeman's Saints continue to win. After dropping 0–1 away against Tottenham Hotspur a few fixtures back, they have won consecutive matches again and in doing so have remained unbeaten at home. It was no 8–0 against Sunderland, of course, but a 1–0 result works just as well. It is all about the three points, and another victory catapulted them to 19 from nine matches on the young season.
Impressively, they have conceded just five goals—the fewest of any side in the table—and have netted 20. Chelsea is the only club to have registered more thus far (24). In the coming weeks, they take on a gritty Hull City, but then flailing sides such as Leicester and Aston Villa. In a month's time, Southampton could be in a very interesting position before facing Manchester City at home.
For a club that sold the majority of their stars over summer, their transformation under Ronald Koeman has been excellent to witness. Perhaps there is something to letting your manager buy the players he wants rather than being a cheapskate about it. Imagine that. I have a feeling Sam Allardyce of West Ham can attest to that, too.
Tough to Win When You Defeat Yourself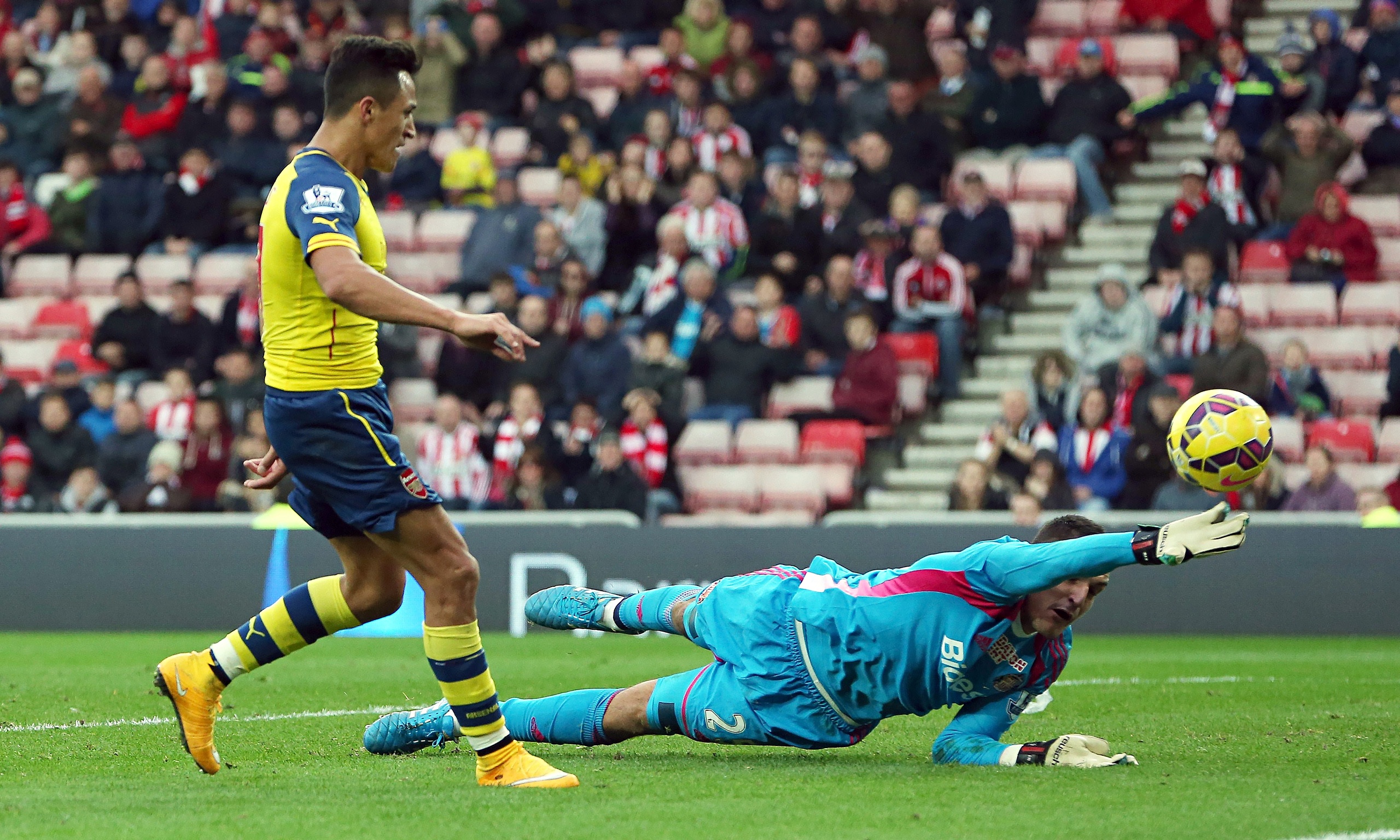 Was Sunderland ever going to beat Arsenal, especially with the former's current form? Probably not, but I have seen stranger things. That said, both goals they conceded over the weekend came directly off of individual defensive errors. Their mentality seems to be the problem, not necessarily the talent.
Of course, they are a side that is not going to offer much in the way of competition, but they are better than this—albeit slightly. Truth be told, they were handling themselves all right against Southampton last weekend before an own goal opened the floodgates.
And again, on a Saturday, a giveaway with nobody but the keeper behind the ball led to the opening goal. As for the Gunners, they have had a resilient week. They trailed Anderlecht midweek in their Champions League bout, only to score twice in the closing minutes and secure a victory. Now during a weekend in which City and Chelsea dropped points, Arsenal took advantage.
Will they keep it going?
A Timely Lift for the Swans
Swansea City appeared to be in a downward spiral. After claiming all nine points from their first three matches on the campaign, that sat with 11 from eight—just two points over their next five matches. A date with the struggling Leicester City changed all that for the moment as Wilfried Bony notched two goals before the hour mark.
That was all that was required as the Swans cruised to a comfortable win, and continued to knock down a Leicester side that started quite brightly. After taking eight points from their first five matches, the Foxes have only secured one from their last four, and have lost their last two overall.
It is not entirely surprising, as they are coming off a promotion from the Championship. But they must look to get back to decent form soon. QPR and Burnley looked destined for relegation, but a number of clubs might be battling it out for that third spot. If their recent dip in form continues for a lengthier stretch, the Foxes are certain to be one of them.
The Toffees Finally Win Against Lesser Competition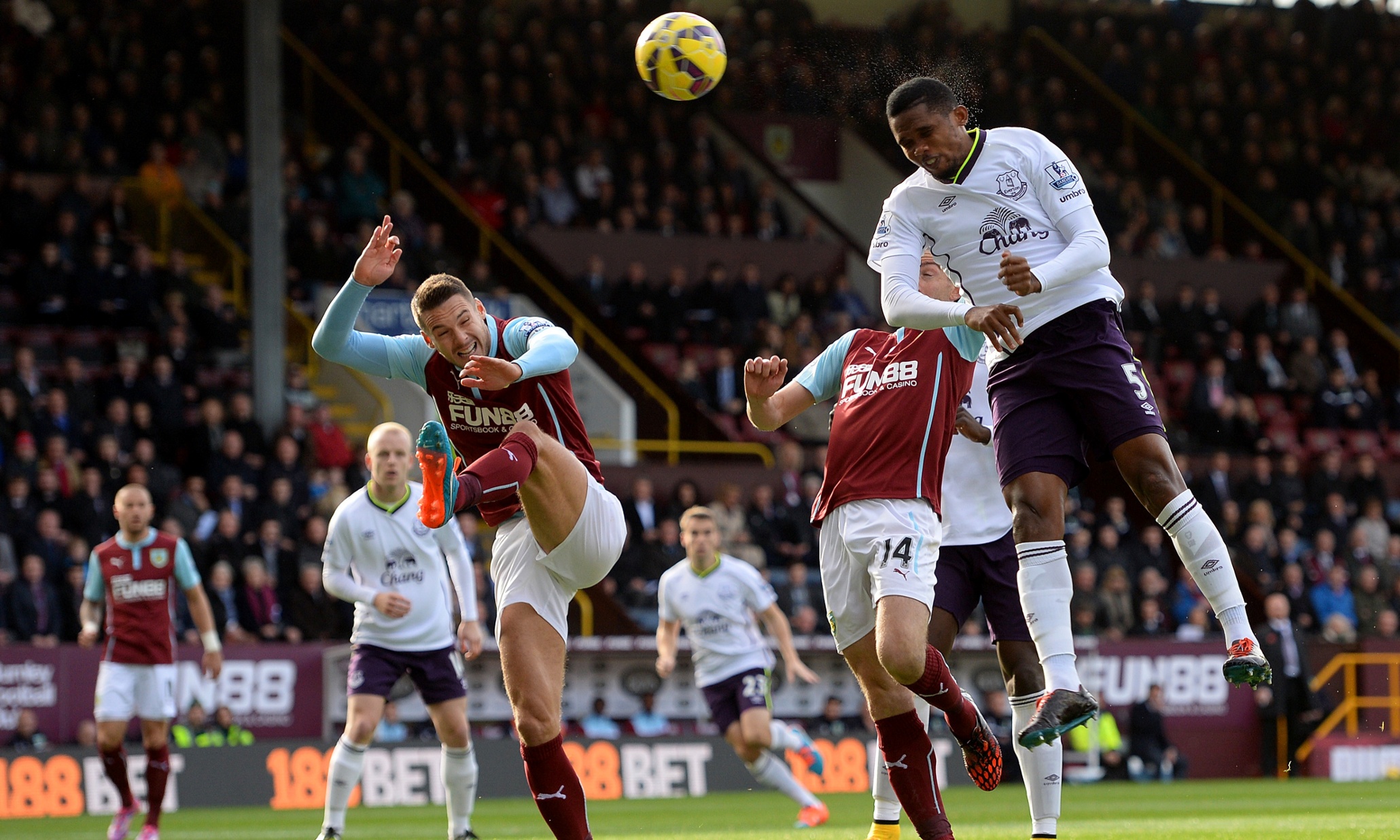 The Toffees of Everton appeared to be suffering a sophomore slump under manager Roberto Martínez. Through eight matches, they had claimed only nine points, and were often let down by shambolic defensive performances. Despite netting a solid 16 goals before their Sunday clash with Burnley, they had also let in 16.
Luckily for them, they drew a side in Burnley that essentially admits defeat upon conceding considering its inability to score. While QPR is woeful to watch, the damage that is done to them is heavily self-inflicted. As for Burnley, they simply lack a true attacking threat. Once the Toffees went 1–0 up, it should have been match over. That is, until that lackadaisical defense let one slip just 15 minutes after going ahead.
It did not take the Toffees long to regain the advantage, however, and the rest of the match played out mostly as expected. Burnley is not threatening, plain and simple, and Everton did what they needed to do: They beat a lesser team and secured three points. That is all that ever matters.
Trouble in North London
So, why have I been going on about sides beating teams they are supposed to? Well, because Tottenham Hotspur is seemingly incapable of doing so. For contextual purposes, Alan Pardew's Newcastle side has not won an away fixture since March. Turns out, all they needed to do was play Tottenham.
After taking a 1–0 lead into the half but looking largely unimpressive, it took Newcastle just six seconds to equalize at the start of the second half. To his credit, Pardew made the necessary changes while Mauricio Pochettino waited way too long to take players like Erik Lamela off. But, it is not just Lamela, not by a long shot.
The players in lilywhite often look like they could not be bothered to play up to their capabilities. They lack a true attacking threat up top and with a revolving door at manager on a yearly basis, I suppose it is not difficult to understand why. On the season, they have drawn Sunderland (currently in the relegation zone) and now at home lost to a Newcastle side that started the day in the relegation zone.
This is a side that typically finishes fifth or sixth in the league on a yearly basis. They are playing like a laughable mid-table club at the moment, however, and it is tough to expect an immediate change. Fans will clamor for patience with Pochettino, which is fair. However, he is not the problem.
Anybody who pays attention to the EPL sees this from Tottenham on a weekly basis: They sink to the level of competition, they hardly look like scoring, and their defensive miscues consistently do them in. Perhaps there is something in the water, or perhaps they are not very good. Something needs to change; that much is certain.
As for Pardew, could this win turn his side, and particularly his fortune, around?
A Satisfying Draw? Kind Of
New Manchester United manager Louis van Gaal was not pleased or satisfied with a draw against unbeaten Chelsea at Old Trafford on Sunday, and I suppose that is fair. After all, this is Manchester United we are talking about. To be content with a draw is underwhelming for a club of such success.
That said, it could have been far worse and looked like the home supporters were going to leave with a bitter taste in their mouths. It took until the second half for the scoring to open, but when it did, it was fairly special. Didier Drogba placed a back header perfectly into the back corner as the set piece gave the Blues the lead.
United did not let up further, however, and overall defended well at the back. Players like Oscar and Eden Hazard were neutralized, and all United had to do was try to find that equalizer. It took them until the closing moments of injury time, but that does not really matter, does it?
With their backs against the wall, a set piece was given to them following an extremely soft challenge from Chelsea center back Branislav Ivanovic—a challenge that saw him receive a sending off for a second yellow card. Now in the grand scheme of things, being down to 10 men with only a minute and change remaining is hardly the reason for conceding a late equalizer.
The officiating from Phil Dowd was rough from the start, as he booked Manchester's Rafael for a very soft foul just 12 minutes into the contest. Decisions like that only increased in number, and when it was all said and done, Dowd had distributed 10 yellow cards in total. But, let's get back to the deciding moment, shall we?
It does not take a center back to mark Robin van Persie in the penalty area on any scoring chance, let alone a free kick scenario. But alas, that is precisely what José Mourinho's side did and just like that, United had spoiled Chelsea's probable victory party. The Blues remain unbeaten, though, and their next league fixture is QPR. They will be just fine. Manchester United takes on City at the Etihad in a week's time for their second test in as many weeks.
Through nine fixtures, maybe the EPL is a little more unpredictable than I give it credit for, despite Chelsea and City resting at the top. That said, I suspect it is only a matter of time until the rest of the table comes crashing back to Earth.