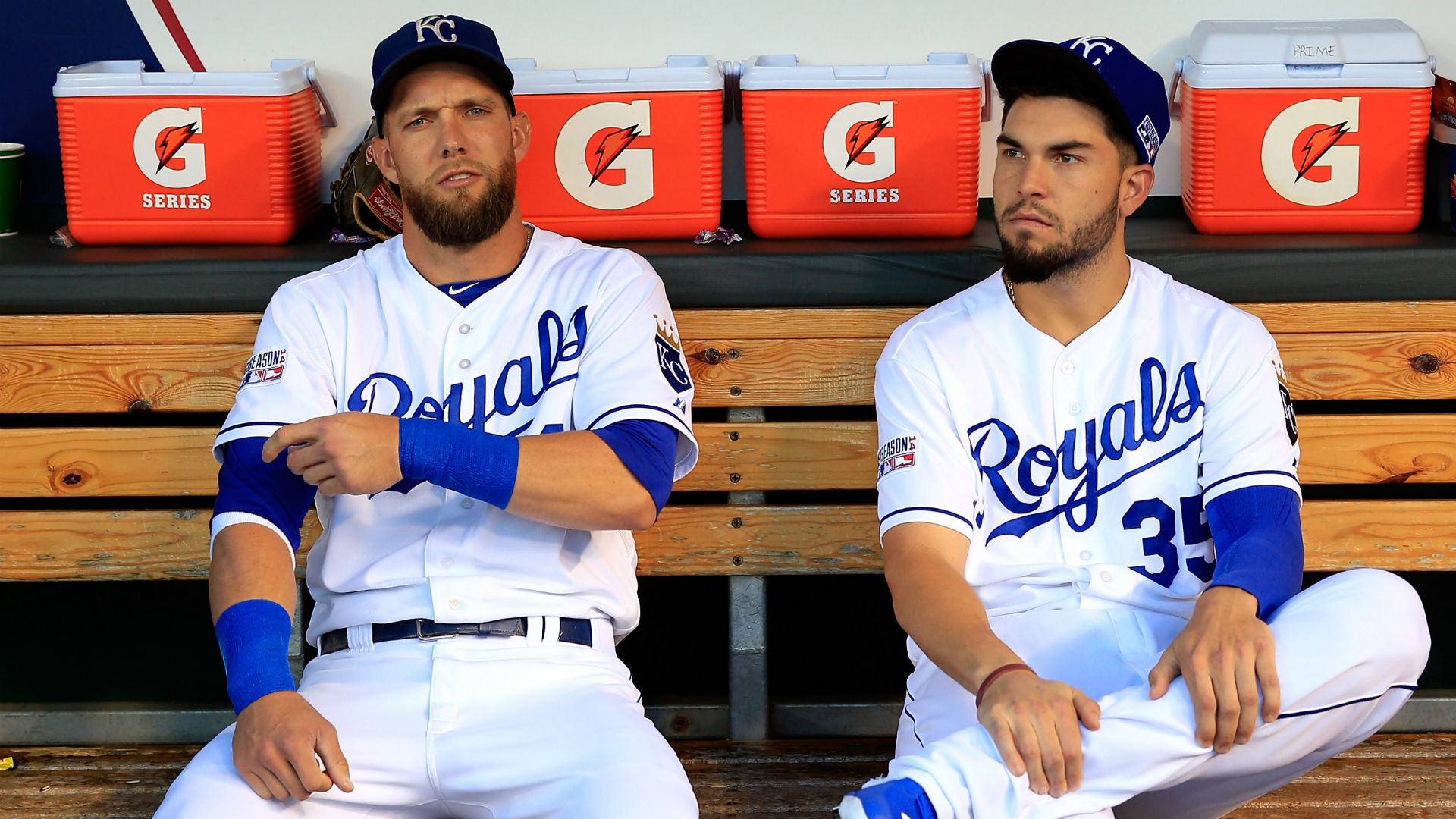 It is the best time of the year, baseball fans! Well ok, maybe not exactly. You see, just because the postseason and all its glory is effectively over this year, does not mean there is not plenty to talk about. In fact, just the opposite. A fairly noteworthy contract extension has already been struck, rumors are flying far and wide, and even a trade has already surfaced!
This is only the beginning, for winter is coming.
He's Been Waiting
Oh yes, ladies and germs, the Alex Rodriguez suspension is officially over. Are you excited? Good for you. Are you indifferent? Even better for you! Are you sitting at home thinking, "Wait, this is still a thing?" Then you are the best of all.
Do the New York Yankees regret that contract yet? I am waiting to hear back, but I believe they are having trouble talking over all that money of theirs.
"The Greek God of Walks" Calls it a Career
In truth, this should have led off, but I wanted to get A-Rod out of the way as soon as possible. So here we are now.
Kevin Youkilis played in the big leagues for 10 seasons, most notably of the Boston Red Sox, with whom he spent nine. And from his first MLB exposure in 2004 up through as far as 2011, Youk was a master at getting on base. During that span, he averaged .286/.391/.480. After that, injuries quickly derailed his career.
From Over the Monster:
"… A man with the build, glare, and deforested pate of an old-school Teamster, you'd never have known at a glance that he was, for a time, one of the very best players in all of baseball. Never graceful, but terrific with the glove. Never sweet-swinging, but a force at the plate. A man who, in 2008, was the best hitter on a team that employed Manny Ramirez and David Ortiz."
So I will leave this short and sweet. Goodbye, Youk, and thanks. You were great fun to watch, although Terry Francona may have said it best:
"I've seen him in the shower, and I wouldn't call him the Greek god of anything."
The Year of the Cubs?
Now, more than ever, there is hope. Will the championship drought end? If they were playing on paper, it would be sooner rather than later. Will all of the young guns develop the way they are supposed to? Of course not, but there is a good chance a few of them will.
And now, they have a big-time manager who just might be able to get the best out of them. After opting out of his contract with the Tampa Bay Rays, Joe Maddon has been hired by the Chicago Cubs. He was a "free agent" for just over a week.
The pieces are falling into place and the lineup is all but there. Now, the Cubs can even start spending some money on pitching.
Koji to Stay in Boston
After his somewhat shaky finish to the 2014 campaign—comparatively speaking, of course—perhaps the news that closer Koji Uehara was given a new two-year, $18 million deal from the Boston Red Sox was a little surprising. That said, he was crucial to Boston's 2013 championship run. Can Uehara, who turns 40 in April, restore some of that season's magic?
Regardless, if I had the choice of my team paying $9 million per year for Uehara or the same amount for Jonathan Broxton heading into 2015, I know what I would take. Unfortunately, I would be stuck with the latter in this scenario.
The Brewers Address a Need Early
The nine-year relationship between 31-year-old first baseman Adam Lind and the Toronto Blue Jays is over, as he was traded to the Milwaukee Brewers Saturday afternoon for pitcher Marco Estrada.
In Lind, the Brewers get a steady left-handed bat at first and do not give up too much in Estrada, who was set to make a pretty penny in arbitration this year anyway. Estrada, in 39 appearances this season (18 starts), surrendered a whopping 29 home runs, leading the league in said category.
In 2012 and 2013, he served Milwaukee well, and has consistently shown the ability to strikeout plenty of hitters while also limiting his walks. Lind, with a career line of .273/.327/.466, has averaged an on-base percentage of .366 over his last two seasons, and offers a career line of .293/.349/.510 against right-handed pitching.
If you have noticed Milwaukee's inability to replace Prince Fielder since his departure, you will understand why this is a solid move for them. Now, they just need to find a platoon partner.
Kansas City Already Looking to Rebuild?
Times are tough when you play in a small market. The Royals, who finished just one win away from glory, may already look to start offloading their young talent over the next two seasons.
Courtesy of MLB Trade Rumors, Kansas City will reportedly listen to offers for Alex Gordon, Mike Moustakas, and Eric Hosmer—three guys who had very important roles in their postseason run.
Can I blame the Royals? Absolutely not. In this day and age, it is even tougher for the smaller markets to hang on to their young, developing stars-to-be. That said, they are in no rush to move them and a move this off-season is not imminent. We shall see.
Who Will Feed the Panda?
Pablo Sandoval, who hit approximately .856 in the playoffs this year (no, not really) is set to become a free agent for the first time in his seven-year career. Signed as an amateur free agent by San Francisco in 2003, the Kung Fu Panda has already expressed his desire to remain with the Giants.
We have heard this line before, however, and we all know that money talks. In fact, in just about every case, we know that money rules these discussions.
So, who will provide the bamboo? Will he leave San Francisco to the tune of too much money? Or, will he remain with the team that has brought home three championships in five seasons, even if it means not making quite as much money?
I do not have an answer for you, but I will leave you with this: The offseason has officially begun, and we have all the time in the world to watch it unfold.