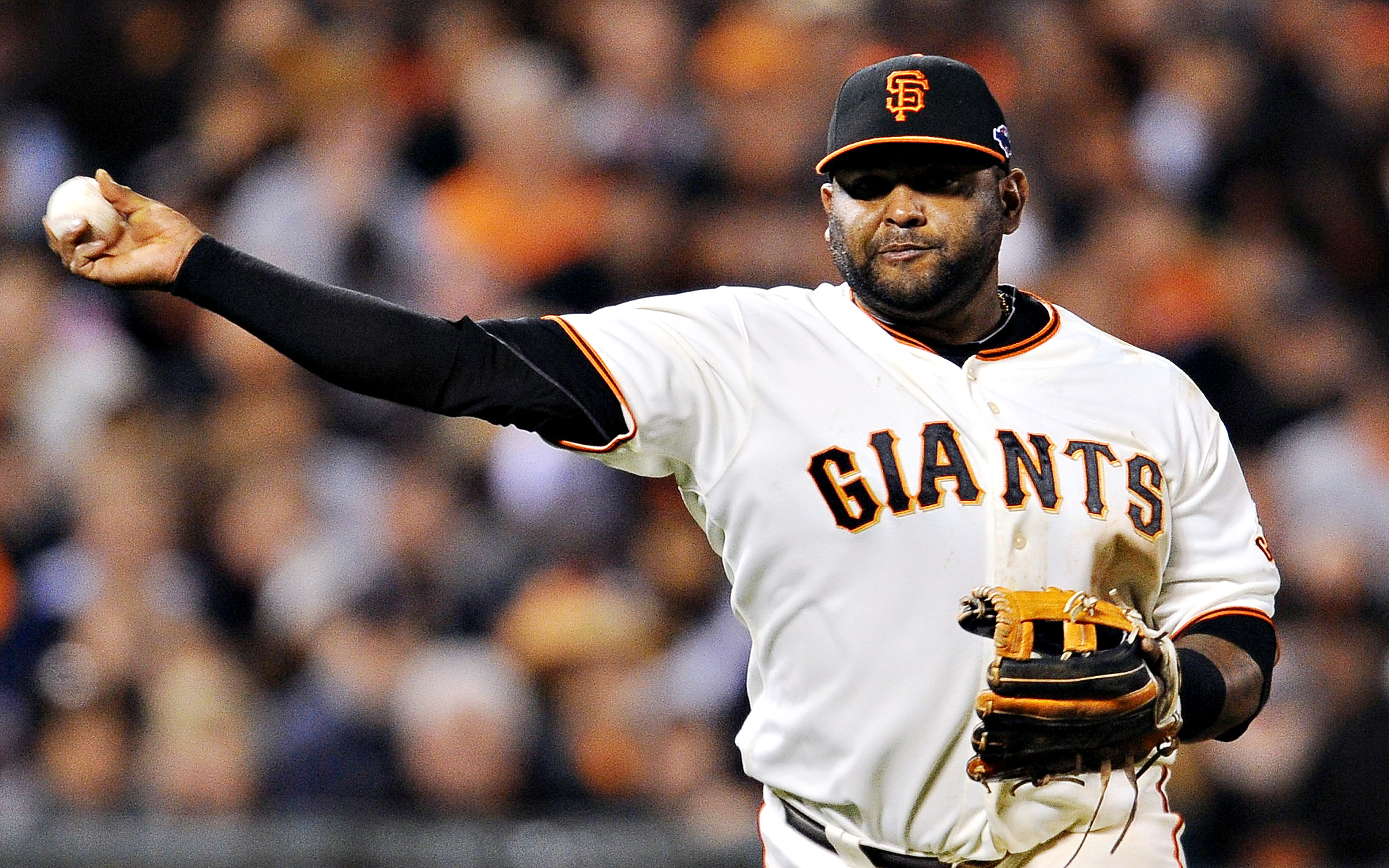 Before the change from salary arbitration offers and lettered free agents to the "qualifying offer" system, extending a free agent a chance to remain with their team was a somewhat simple matter.
Type A free agents brought draft pick compensation – an additional first-round pick from the team the signed them. Type B free agents didn't cost the signing team a draft pick but provided the team the player was departing with a pick in the so-call "sandwich round" between the first and second rounds of the draft.
These days the calculus is more difficult: while the hierarchy of free agents has been flattened, in addition to the signing team losing a pick, each draft pick a team has is used to determine the draft budget the club has to work with. 
Picks at the start of the draft are worth the most and the more high picks a team has, essentially their first round plus any new sandwich round picks, the more money available to spend. Qualifying offers, if declined, can net a team a pick. If accepted, the team and player are reunited for a year at a fixed cost determined every year based on the top 125 contracts in the game.
Pandas and Physicals
When looking at Pablo Sandoval and the San Francisco Giants, this question isn't exactly as clear as for other players. Part of this is the organization itself – the Giants go after the players they want and aren't afraid to pay what might be considered above market rates in order to lock up their guys.
The Giants' preference for getting into the free agent market early, or even slightly before free agency begins, was on display last fall. In September, the club signed Hunter Pence to a five-year extension. Just a few weeks later, the team locked up embattled starter Tim Lincecum. 
Response to the signings was mixed, with Pence, a trade acquisition in 2012, coming off a career-year and Lincecum, who came up with the Giants, still trying to recover his formerly Cy Young stuff.
Pablo Sandoval is a hybrid of both men's careers: he was drafted and developed in San Francisco, started his career well, had some struggles, and is now in the midst of reinventing himself as he treks towards free agency amidst a very slow start. 
Entering play on May 15, the third baseman is hitting just .203/.269/.301 with 2 home runs, 6 doubles, and 1 triple (he hit 2 last year so a run at his career best of 5 is certainly within reach!).
Since bottoming out with a .165 batting average on April 26, Sandoval has been on something of a hot streak, but only in comparison to his season line: he's hit a still unimpressive .246/.281/.295. This is a career .293/.347/.467 hitter who has posted an OPS north of .900 twice. 
The obvious knock on Sandoval has been conditioning. He's not nicknamed Kung Fu Panda because of his skill at martial arts.
The typical feeling entering 2014 had been that when Sandoval is in shape, he thrives. When he's less focused on conditioning, he falls short. When news came out during the spring that the Giant was a little less so after shedding some weight over the winter, it seemed like Sandoval was primed for a big year.
Qualifications
Thirteen players received qualifying offers worth $14.1 million last fall. Every one of them turned down their old team and hit free agency. Two are still waiting for a team to sign them in the second half of May. 
No team decided that a draft pick and portion of the draft budget, in addition to whatever multi-year salary was agreed upon, was a fair price to pay for the services of Kendrys Morales or Stephen Drew.
Three other players – Ervin Santana, Nelson Cruz, and Matt Garza – didn't sign until spring, yet alone winter. Which raises the question: will the Giants keep their guy? Will they make him a qualifying offer? It's difficult to say.
The Giants have a history of thinking outside the box in terms of contract negotiation strategy. They don't have a problem paying more than the market expects, as with Tim Lincecum and to a lesser extent, Hunter Pence. Even Marco Scutaro, signed for three years, at age 37, follows this trend.
For Sandoval, making just over $8 million this season, even a qualifying offer represents a sizeable raise. After the Drew and Morales sagas neither party – team or player – can be confident this winter about receiving draft pick compensation or a contract because of said compensation.
All said, the Giants could look to swoop in and bring Sandoval back cheap after a down year, either on a one-year deal or for multiple seasons. A qualifying offer could be an attractive deal for Sandoval to sign if his camp fears becoming the next Stephen Drew. Or he could play poorly the rest of the season and not receive a qualifying offer at all.
It's possible, however unlikely, that Major League Baseball will try to correct the balancing of free agent signings to prevent another round of talented players being available in spring training. Whatever happens, all sides will be aware that if negotiations break down, they might find themselves waiting until after the 2015 draft to finally move on.